GREEK COOKING IN ENGLISH FOR TOURISTS
"We want to learn and taste all about Greek Cuisine in the most authentic, fun and delicious way"
Organize A Cooking Itinery and enjoy the authentic Greek Cooking with us!
Cook like the locals! Learn Greek authentic recipes, get the experience and enjoy an amazing dinner! The Cookery Club is all about knowledge and experience, a benchmark of excellence when it comes to cooking activities. Each class, activity, tour is a delightful gastronomic story that you should definitely experience!
In our cooking school, authentic delicious products of Greece, wine varieties to taste in an unforgettable environment will certainly satisfy all your senses. Explore all you need to know on Greek cooking and taste unique products from small producers all over Greece. Our Chefs will offer their best secrets on how to perfect your skills and prepare a fine Greek Menu!
The Cookery Club is located near the culinary, cultural capital of Athens, making our cooking activities the best choice of leisure time travellers can have, while visiting Greece. Just 300 m from the metro station, it is very easy to be found, as well as to park. Our classes have an average duration of 3 hours and can either be on a morning or afternoon hours. Our Chefs will design for your guests a tailored made program. If you would like to check on availability for groups, please contact us the soonest possible as most cooking classes are scheduled at least a month prior.
Our passionate Chefs will welcome you in the most warm way and the members of the Cookery Club will guide you in every procedure of the class. Our place is a state-of-the-art cooking school and the our team is focused on providing the best services for you!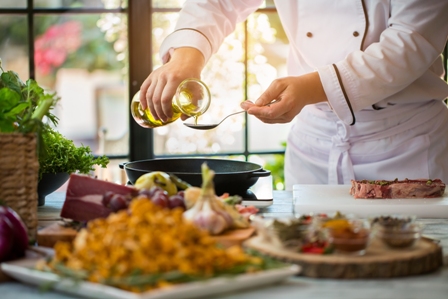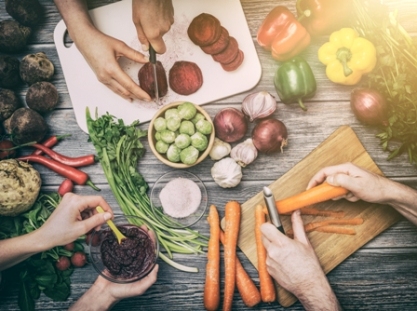 How it works? Special cooking tasks will be assembled to everyone and the class will begin with tastes and aromas of Greece, small tricks and secret stories that will be unhidden before you, while our experienced Chefs will guide you in the Greek way of cooking. We use Greek fresh ingredients with the traditional way so you can enjoy authenticity and the best tastes of Greek Cuisine. What more than a perfect cooking combination! Simply choose the menu that you desire or let us organize the perfect evening for you. At the end a wonderful, rich and delicious dinner will be the final touch of a very pleasant and memorable evening!
If you would like to customize your gastronomic experience, please don't hesitate to inform us. Our expertised team of gastronomic experts will teach you the secrets of Greek Olive Oil or the Wines of Greece through small tastings and food pairing. If you'd like to be guided in the gastronomic side of Athens, we will tour you to places you wouldn't imagine! Travelling to Greece should be a journey in the discovery into small gastronomic pleasures and tasty treasures!
Learn how to cook in the "Greek" way through a unique range of cooking courses while visiting Greece and we promise that you will have the best cooking holidays ever!
Discover Greek Cooking!
To design your ideal Greek Cooking Course, just contact us here and we will respond immediately (courses will be created on a desired date - for individual travellers or groups)